CHSA celebrates Black History Month and social unity with a film screening of Black Kung Fu Experience and a kung fu demonstration.
Join CHSA for a very special Black History Month celebration that expands on We Are Bruce Lee's theme of social unity and solidarity between Chinese and Black Americans. CHSA presents the film The Black Kung Fu Experience, which focuses on how a group of African American pioneers became respected masters in a subculture dominated by Chinese and white men.
In addition to the screening, this event features in-person kung fu and martial arts demonstrations and a Q&A with Sifu Donald Hamby and Sifu Troy Dunwood. These two remarkable athletes and coaches will speak about their success as internationally recognized martial arts masters, their Chinese Kung Fu teachers, and what this practice means in relation to diversity, race and inclusion issues.
Sifu Donald Hamby has over 30 years of experience in the martial arts. He is known as one of Master Bucksam Kong's most prominent students. He has also received private instruction under the present Hung Gar Grandmaster Lam Chun Fai, son of Great Grandmaster Lam Jo. He has appeared on major television shows such as "Ripley's Believe It Or Not" and "More Than Human" on the Discovery Channel. Sifu Hamby was the first to have the four major books of Master Lam Sai Wing translated into English so that his legacy will be passed on to future generations. He has written numerous articles on Hung Gar that have appeared in some of the most prominent Kung Fu magazines.
Troy Dunwood has been a martial arts coach since 1979. He is based in Oakland and travels to China often for training. He will be performing his martial art after the screening of the film and will participate in a Q&A with our guests.
Popup gift shop, beer, wine and other refreshments available.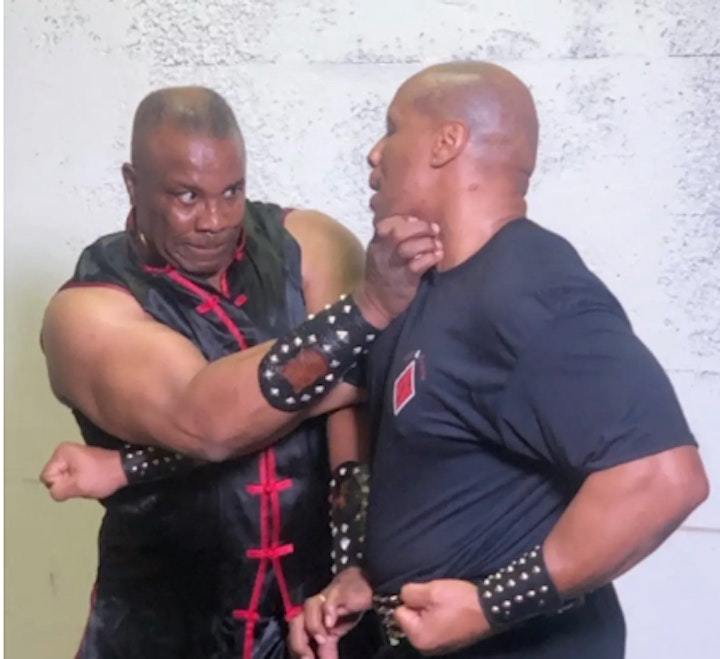 Sifu Donald Hamby demonstrating throat locking technique